What are people saying about Cover Perfection Magic Concealer™?
Customer Reviews
01/02/2021
Susan S.

United States
I recommend this product
The best concealer I have found!
I love this concealer. It actually does what the ad says it does. It is very hard to find a concealer that does not cover completely, or it dries and it is pooled in your pores. It actually works very well on its own. It works for me and I will no longer have to waste money on any other concealer.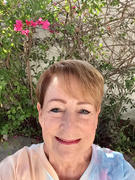 11/02/2020
Esther L.

United States
I recommend this product
LASTS ALL DAY!
I love how little i really need. Sometimes I do mix a little moisturizer with it before using if I feel extra dry. I also have to mix a little bit of medium with my macadamia shade to get a good match to my skin tone. When i can i might buy some other shades to see if I can find one close to what i mix. Buying this again. lasts a long while!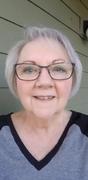 10/04/2020
Gayle .

United States
I recommend this product
Absolutely the Best Concealer/Makeup
The OMNIE concealer is absolutely amazing. Not only is it a great concealer you can also use it as an everyday foundation. I ordered three the first time I ordered. They were out of Macadamia, So I ordered Fair, Sand and Light. I decided to mix all three together (just a small amount of each) it was the perfect color for my fair complexion. It stayed on all day "No Joke" my skin seems to eat my foundation, as the day wore on. Not OMNIE!! It stayed on from 8am untill I washed it off at 10pm. It lasted through sweat, sun, lightly touching my face, it didn't rub off on my phone (how my other foundation, left residue on my phone) and still looked like I just put it on at the end of the day! I'm really impressed, I have never found anything like this. Usually by the end of the day, half my foundation is gone, my skin looks shinny and dull, my make-up after 8hrs looked horrible. OMNIE Concealer stays fresh looking all day, I'm not Kidding. Try it fir yourself, you won't be disappointed. I won't ever use another product line on my skin! OMNIE will be my go-to foundation forever!!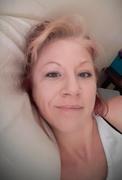 04/26/2020
Linda S.

United States
Love this concealer!!!
This is without a doubt the best concealer I have found and believe me I've tried a bunch!!!! I'm 73 and spent lots of time in the sun when I was younger. This covers the sun spots all up and lasts all day! Sometimes I use it alone other times I mix it with make-up!! Absolutely love it..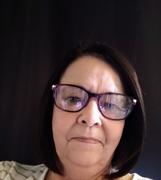 04/11/2020
Amy M.

United States
03/07/2020
Karen

United States
love Omnie!!
I love this product. Its so blendable I use it as my everyday foundation. It stays on all day and doesnt cake on your skin or settle into fine lines. I dont know if its just me but using this everyday along with my skin care routine my skin looks younger and fresh all day in winter or summer. Im 48 and loving my skin..thank you OMNIE❤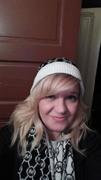 02/23/2020
Rachel H.

United States
Lives up to the hype
I usually regret making impulse beauty purchases that claim they can work wonders, but this product worked exactly as described. I have extremely fair combination skin, struggling with clogged pores, fine lines, sensitivity to products, and dry flakiness in the winter. I always have trouble finding a foundation that will cover redness from mild rosacea without looking too caked on. A small amount of this concealer covered the redness and set perfectly with little need for powder. It feels light on my skin and is barely visible, and doesn't transfer to my clothes. Provides perfect coverage but looks natural and stays put all day. It did not clog my pores. This will be my new daily foundation. Thank you so much!
02/09/2020
Rou A.

United States