How to use OMNIE Beauty's Magic Concealer Foundation
Before you get out of your door to face the world and greet everyone "good morning!" – what is the first thing you reach for? Surely, it's your dear concealer! It's a-must in every makeup bag!
OMNIE Beauty's 7 in 1 Magic Concealer Foundation eliminates many steps in the typical process of makeup application due to its proprietary formulation that suits every skin type. Once you have it on-hand, make sure you're getting the "Magic" out of it, follow these quick simple steps.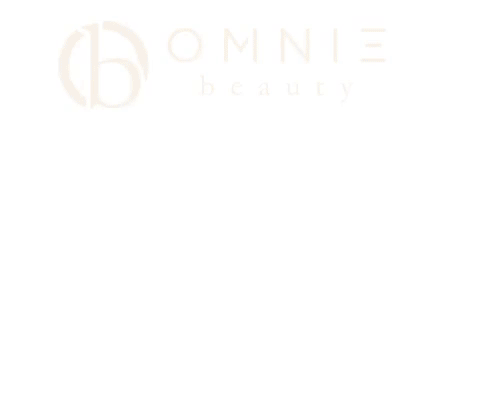 Picking Your Concealer
Like foundation, concealer comes in with a variety of texture and types. It can be a liquid concealer, stick, or a cream concealer.
OMNIE Beauty's 7 in 1 Magic Concealer Foundation is made from a specialized creamy blendable formulation that works for all skin types. It offers full coverage with the perfect matte finish everyone's looking for to show that fresh-looking face early in the morning!
It works best if you're trying to cover severe discolorations like redness, dark circles, acne, melasma and the likes. Because of its smooth creamy consistency, it won't flake or crease, remaining smooth and supple during application with the use of OMNIE Beauty's makeup sponge.
The Right Shade for You!
This is the skill set that ladies can't afford not to master when it comes to correct concealer application! If you pick a shade that's too dark, the areas you're trying to cover up will easily show muddy, dark patches on your skin which is not a good sight.


On the other hand, if you pick something that's too light for your skin tone, you're essentially highlighting your flaws and you don't even know it.
So what shade is just right for your skin then? Choose one that's just a shade lighter than your regular foundation. At OMNIE Beauty, when you find yourself having a hard time picking the right shade, we suggest getting two shades since you can easily blend the two to attain the perfect shade that matches your skin tone- making your makeup look perfect and natural! You can use our shade finder tool to help you find your perfect match!
Foundation First or Concealer? Or Just Both at Once!
This is a question that is usually debated upon in the world of makeup and the answer typically depends on the type of foundation you have. If you use a liquid foundation, most people prefer applying concealer prior. If you're using a powder foundation, then concealer will be best used after.
With OMNIE Beauty's 7 in 1 Magic Concealer Foundation, there's no need to get all confused. Yes, because it works both as a concealer and a foundation. It's all that you need! Your Magic Concealer foundation will cover a lot of your flaws, so you can start using it by applying small amount on the different areas of your face and from there, see what extra coverage is needed.
Now, you'll simply need the application technique. See some quick tips below:
Tips for Perfect, Long-lasting Concealer
OMNIE Beauty's Magic Concealer Foundation also works as a foundation. Apply a small amount on the different parts of your face and blend smoothly with OMNIE's makeup sponge.
Also,apply your OMNIE Beauty's Magic Concealer Foundation in a triangle shape spanning the side of your nose, to half way up your cheekbone and  then, meeting below at the center point. Don't just swipe a line of it right under your eye! Make sure you spread the concealer foundation out so it gives overall brightness to that very area of your face.
To finish it up,set it with a setting powder.You probably have had one of those eye makeup or mascara incident where it smudges below your eyes. Yes,setting your concealer helps!
Get ready to experience the "magic" that OMNIE Beauty's Magic Concealer Foundation has to offer. You don't have to let these skin problems continue to intimidate you. See the difference that OMNIE Beauty's Magic Concealer Foundation can make on your complexion! And finally, say "goodbye" to blemishes, dark circles, skin discoloration, acne, dark spots and more in a jiffy!
---
Share this post
---
---